The European Patients´ Forum (EPF) is a COMPAR-EU consortium partner, tasked with ensuring that patient centricity remains at the heart of the project's objectives. In this blog, EPF shares its 2021 plans to continue eliciting patient priorities and preferences, mainly through its work with the Patient Panel, among many other engaging activities that lie ahead.
EPF leads the work of COMPAR-EU on eliciting patients' priorities and preferences. In this role, EPF works to identify patient-prioritised outcomes as reported in the literature for each of the four focus chronic conditions; through the same lens, EPF ensures that patient's views, gender, and socio-economic dimensions are accounted for and guarantees meaningful patient empowerment across various project outputs and tasks.
To inform this work, EPF regularly engages a dedicated Patient Panel that advise with first-hand experience and expertise. Furthermore, EPF representatives are part of the COMPAR-EU IT Platform Task Force and EPF members are updated monthly on the project's progress. Finally, in order to make the results of the project more accessible to non-expert audiences, EPF produces lay language summaries of key project documents.
Activities and Achievements of the Patient Panel in 2020
Before looking ahead, let us summarize what was done last year. In 2020, members of the COMPAR-EU Patient Panel (PP), together with EPF representatives, joined forces and focused their efforts on three key areas related to patient involvement and engagement:
Webinars and Workshops – regular webinars and two workshops where patient input onto project activity was taken on board;
COMPAR-EU Platform Task Force – members of the PP became part of the Task Force dedicated to the development, design, and implementation of the final project output;
Work on various project outputs and their translation into lay language continued.
We are confident that the Research Centre 'Self-Management Europe' will contribute to further strengthen patient empowerment.
EPF decides to join "Self-Management Europe" Research Centre
Over the years, EPF has done a tremendous amount of work in the field of self-management in chronic conditions. One of the best examples of this is the PRO-STEP project, an EPF-lead project that explored the added-value of self-management in chronic diseases in a context of promotion of self-care in European health systems, hence the decision of the EPF board to join this new initiative and continue the promotion and reinforcement of patient empowerment and self-management in Europe.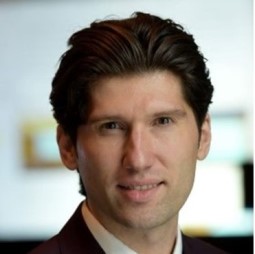 Lyudmil Ninov
Lyudmil is a Senior Programme Officer at EPF. He is in charge of project development, overall project management and policy research. Lyudmil holds a Bachelor degree in European Studies from the Sofia University in Bulgaria and a Master degree in European Studies from the University of Maastricht, the Netherlands. At EPF he has several key topics of expertise such as: self-management, patient involvement & digital health.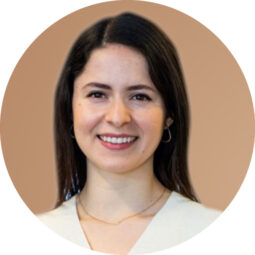 Estefania Cordero
Estefania is EPF's Project Communications Officer. Her work focuses on communicating project developments and results, participating in project communications work packages, and managing content coordination across platforms for all EPF projects. Prior to joining EPF, she worked at the European Commission's DG Research and Innovation, and as a Health Policy Researcher.
The year ahead – what is coming up next for EPF in 2021?
Looking to the year ahead, EPF is planning a range of activities focused on communicating with patients. Mainly, EPF will continue to hold its quarterly webinars with the patient panel in order to validate project materials and consult on planned activities. In previous years, EPF produced 5 lay summaries of key project outputs. This year, the focus will be not only on translating those documents into the working languages of the project, but also producing infographics and short videos to support the dissemination of these materials. Lastly, as part of its work to ensure accessibility and sustainability, EPF will continue to contribute to the COMPAR-EU IT Platform testing, validation and review, which it has been participating in from the start of the proces.