WELCOME TO THE SELF-MANAGEMENT BLOG
This blog is powered by COMPAR-EU, an EU-funded project that identifies, compares, and ranks the most effective and cost-effective self-management interventions (SMIs) for adults in Europe living with type 2 diabetes, obesity, COPD, and heart failure. The project will provide support for policymakers, guideline developers and professionals to make informed decisions on the adoption of the most suitable self-management interventions through an IT platform, featuring decision-making tools adapted to the needs of a wide range of end users (including researchers, patients, and industry).
With our Self-Management Blog, we inform you about developments in research, policy, and practice. Self-experience reports, interviews, guest articles, and more are published monthly. Beyond that, the COMPAR-EU team recommends monthly interesting scientific articles for reading.
You wish to read more about a specific topic or have an idea for a new blogpost? Write us to contact@self-management.eu.
Have fun browsing through our Self-Management Blog!
LATEST BLOG ARTICLES
Healthcare requires the integration of patients' values and preferences. In COMPAR-EU, we are applying different methods to include the patients' perspective all alongside the different stages of the project. Ena Niño de Guzman explains the importance of including this type of evidence, the methodology applied until now, and how these aspects will be incorporated.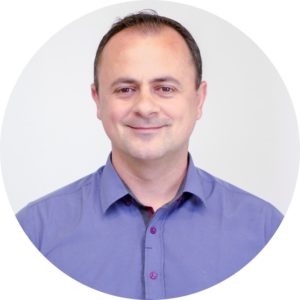 Self-management interventions consist of several, possible interacting components. Dimitris Mavridis shares his experience of the statistical challenges in assessing the effectiveness of self-management interventions.
LATEST SCIENTIFIC ARTICLE OF THE MONTH
Obesity prevention may be an important and cost-effective way of improving public health, but it is not a cure for increasing health expenditures. This paper estimate the annual and lifetime medical costs attributable to obesity, to compare those to similar costs attributable to smoking, and to discuss the implications for prevention.