Alberto Papi
Alberto Papi is full Professor of Respiratory Medicine at the University of Ferrara, Italy, and Director of the Respiratory Unit of the Department of Emergency Medicine, S. Anna University Hospital, Ferrara, Italy. He trained in Respiratory Medicine at the University of Parma, before spending 4 years in the UK as a Clinical Research Fellow at the University of Southampton, where he is an Honorary Clinical Lecturer. He has coordinated several pivotal studies in asthma and COPD, and has authored more than 450 articles in peer-reviewed journals. He is member of the GOLD Science Committee.
Alexander Mathioudakis
Alexander Mathioudakis is a clinical researcher with interest in airway diseases clinical phenotypes and targeted therapeutics, clinical research methodology and evidence-based medicine. He is a honorary lecturer of respiratory medicine at the University of Manchester, the secretary of the European Respiratory Society Group 5.1 (Airway Diseases Pharmacology and Treatment) and the early career co-chair of the DisEntangling Chronic Obstructive pulmonary Disease Exacerbations clinical trials NETwork (DECODE-NET). He has been involved in the development of two published clinical practice guidelines and has served as a member of the ERS and BTS Guidelines Working Groups. As a member of GRADE, he has also contributed to the development of guidelines methods.
Alex van 't Hul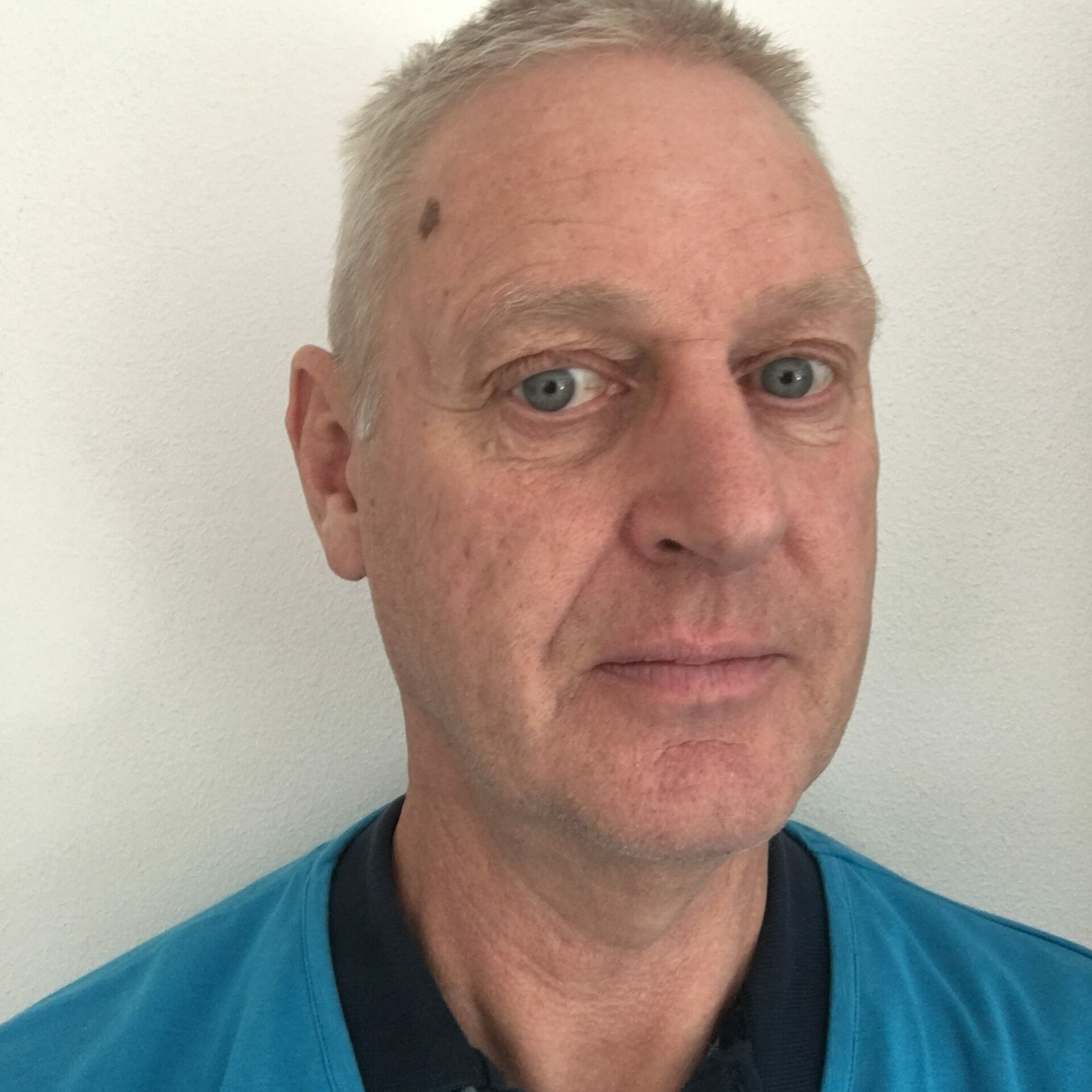 He trained as a physiotherapist in Amsterdam from 1979-1983 and has since worked in various hospitals in both acute and chronic care (pulmonary rehabilitation) for people with respiratory disorders. Gradually, his interest in science also increased. This resulted in a PhD from the Faculty of Human Movement Sciences in 2004. His thesis was entitled 'non-invasive ventilatory support during exercise training in patients with COPD'. In 2013, an appointment followed as senior researcher at the Department of Pulmonary Diseases of the Radboudumc. His research focuses here on the development, implementation and testing of a transmural chain care model for patients with asthma and COPD. Promoting self-management is an important element in this model.
Antonio Spanevello
Antonio Spanevello is Full Professor and Director of the Department of Medicine and Surgery of Insubria University, Italy. He trained at the University of Pavia, and he spent time as a visiting clinical research fellow at Hammersmith Hospital in London in 1994-1995, where he performed studies on biomarkers in asthma. He is Director of the Department of Medicine and Cardiopulmonary Rehabilitation, and Director of the Respiratory Unit of the Tradate IRCCS (Varese) of the Maugeri Clinical and Scientific Institutes. He is a very active member of the European Respiratory Society. His main area of research is inflammation in airway diseases. He has been and still is involved in a variety of clinical and translational researches on the pathogenesis and clinical aspects of chronic airway diseases, principally with human studies to explore the role of inflammation assessed with non-invasive techniques. His comprehensive approach includes cell biology, respiratory physiology, experimental and clinical pharmacology.
Hilary Pinnock
Hilary Pinnock is Professor of Primary Care Respiratory Medicine, University of Edinburgh, and a general practitioner in Whitstable, Kent. Her research interests include the delivery of care within the 'real-life' primary care setting including implementing supported self-management for asthma, telehealth for monitoring respiratory disease, pulmonary rehabilitation and talking therapies for people with COPD/depression, supportive care for people with severe COPD. She is actively involved with the International Primary Care Respiratory Group and Head of Assembly 1 of the European Respiratory Society. She is a member of the BTS/SIGN British asthma guideline group, and an associate editor of npjPrimary Care Respiratory Medicine
Konstantinos Kostikas
Dr Konstantinos Kostikas is Associate Professor of Respiratory Medicine and Head of the Respiratory Medicine Department of the University of Ioannina, Greece, and Professor of Respiratory Medicine at the Observational and Pragmatic Research Institute, Singapore. He was trained at the University of Athens Medical School and the Royal Brompton Hospital, London, and has worked in academia and the pharmaceutical industry in global medical affairs roles. Dr Kostikas is a member of GOLD COPD Assembly. He has more than 220 publications in PubMed (h-index 38), focusing on COPD, severe asthma, and new technologies. He is the Editor in Chief of Pneumon Journal (www.pneumon.org), and member of the editorial board of American Journal of Respiratory and Critical Care Medicine, PLoS One, Diagnostics and Frontiers in Medicine.
Marc Miravitlles
Marc Miravitlles is senior researcher and consultant at Vall d'Hebron University Hospital in Barcelona. He was Chair of the Respiratory Infections Group of the European Respiratory Society (ERS) and Guidelines Director of the ERS. He has acted as a consultant for the development of international guidelines of COPD, including the American Thoracic Society (ATS)/ERS guidelines on exacerbations of COPD and the ERS statement on management of respiratory disease in alpha-1 antitrypsin deficiency. He is also a consultant of the Spanish Ministry of Health for the development of the National Strategy Against COPD. He is the coordinator of the Spanish National Guidelines for COPD since 2011.
Maria Grammatikopoulou
Maria Grammatikopoulou is a lecturer on Nutrition-Dietetics at the International Hellenic University and a research associate at the Aristotle University of Thessaloniki. She holds a Master's degree on Biomedical Sciences from the University of Aberdeen, as well as a Master's degree on Medical Research Methodology and a PhD on Nutrition from the Aristotle University of Thessaloniki, in Greece. Her research is focused on the relationship between diet and health including diabetes and obesity, nutrition methodology, critical appraisal, evidence-based nutrition, and related meta-research. She attains clinical research experience on remedial issues of Gestational Diabetes Mellitus and Diabetes Mellitus in children.
Matthew Maddocks
Matthew Maddocks is a Reader in Health Services Research at King's College London and specialist physiotherapist in palliative and end of life care. His PhD was from the University of Nottnigham UK. He has held National Institute of Health Research post-doctoral, clinical trials and career development fellowships. His research spans palliative care, rehabilitation, age- and muscle-related syndromes. He was recently awarded the European Respiratory Society Mid-Career gold medal for Allied Health Professions.
Monique Heijmans
Monique Heijmans is a Health Psychologist and works as a Senior Researcher at Nivel since 1998. She is project leader of the National Panel of people with Chronic Illness or Disability (2008 – present) and the National Panel of people with Lung Diseases (2001 – present). Monique Heijmans is an expert in the area of (determinants of) self-management and chronic illness and has extensive research experience in the area of psychosocial factors and their interaction with health behavior and health, including illness perceptions, gender differences, patient activation, self-efficacy, social support and health literacy. Since 1998, she is involved in many national and international research projects and systematic reviews on chronic disease, diversity, self-management, and heath literacy.
Pieter van Eck
Pieter van Eck has a bachelor's degree in history. He is a former Summer University coordinator and during his career was also active in local politics. After he was diagnosed with severe COPD, he became involved in the activities of the Dutch Lung Foundation (Longfonds), where he now volunteers as an experience expert, assessing patient participation in submitted research grant applications. He participates in the Patient Advisory Committee of the international Longfonds Accelerate programme on lung regeneration research. He combines his Longfonds activities with an active membership of the Dutch Patient Federation.
Raymond Nangle
Mr Nangle is a retired information communication technologist and Innovator/inventor, now specialising in democratising the global health and wellness industry through patient-centric deep learning AI mobile apps. He is also Patient Zero of "Filter Health", a tech startup looking to analyse patient and medication patterns trough AI technologies in order to make informed suggestions based on the initial dataset of total medical knowledge including Chinese, Aravedec and Western medicine. He is an Irish patient representative for COPD/Asthma and Stroke.
Rosa Sunol
Rosa Sunol is Doctor of Medicine (MD, PhD), specialized in pulmonology. She is President of the Board of Trustees at Avedis Donabedian Research Institute (FAD). In this position, she oversees this non-for-profit organization that supports quality improvement in health and social care in Spain since 1989. She is senior researcher at Avedis Donabedian Research Institute-Autonomous University of Barcelona (UAB), senior lecturer at the online Master's Degree and Postgraduate Degree in Management and Methodology of Quality and Safety in Health Care (Autonomous University of Barcelona, UAB). She is deputy director of the International Journal for Quality in Health Care since 1991. Over 30 years of expertise, she has implemented more than 230 internal quality programs (hospitals, primary care, long-term care, home care, behavioural health, and social services) in Spain and Latin America; and she has managed assessments on hundreds of social care organisations. She has published more than 100 articles and books, and has received 6 international awards in quality improvement for her articles and research work. She is member of the research group REDISSEC (Research Network in Health Services in Chronic Diseases Spain) a network of health services research in chronic diseases funded by the RETICS program of the Carlos III Health Institute.
William Man
William Man is Consultant Chest Physician at the Royal Brompton & Harefield Hospitals, and Reader in Respiratory Medicine at the National Heart & Lung Institute, Imperial College. He trained in Respiratory and General Medicine in London. His PhD and post-doctoral research were funded by a Medical research Council Clinical Research Training Fellowship and a National Institute for Health Research Clinician Scientist Award respectively. Dr Man's major research interests include pulmonary rehabilitation, skeletal muscle and frailty syndromes in patients with COPD and chronic respiratory diseases. He has received several international awards from the European Respiratory Society and the American Thoracic Society.